Team Ireland Call Ups.
On November 19th of November Team Ireland held their first Open Try Out at the National Sports Campus.  The day was a huge success, with over 100 players registered and support on the day from Avonmore & Shadowman, even the weather obliged with bright blue skies.  Players travelled from all over Ireland and represented almost every team in I.A.F.A.   They were put through their paces by Team Ireland's coaching staff .  A combination of athletic tests and football drills were used to evaluate players.  It may well have been the biggest gathering of players and coaches in Ireland for a non-game event.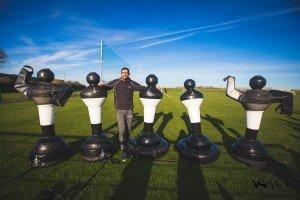 Team Ireland this week issued invites to successful candidates.
The following players have been added to the Team Ireland squad:
O-Line:  David Shaw, Phil Gunning, Barry Conlan, Dean Johnston, Barry Bolton, Richie Cronin.
QB: Sam Doran, Kevin Duffy.
WR: Dave Bennett, Declan Mulvihill.
RB: Alfie O'Sullivan, Gareth Millar, Ola Bademosi. 
D-Line: Stephen Conor, Ikpons Idelegbagbon, Peter Farrell, Thomas Kavanagh, Luke Kenny. 
LB: Eoin Feely, Eoghan Hurley.  
DB:  Senan O'Mahony, Micheal Skyes, Lewis Barrett, Wellington Omo, Michael Kane. 
These players will attend the next Team Ireland session in February 2017.  Players who were not selected at this point, contributed hugely to the success of the day and also put themselves on the radar of T.I. coaches, who now know who they are and have baseline measurements of their athletic ability.  We are very much looking forward to seeing them in action for their clubs and have challenged all of them to make a massive impression on the grid iron, which is after all the best test in sport!