Dublin Rebels 12-6 Carrickfergus Knights
Dublin Rebels defended their Shamrock Bowl title in close battle with Carrickfergus Knights at Tallaght Stadium on Sunday 13th August. Rebels running back Wello Omorodion won the Terry Lynch MVP Award after having rushed for 145 yards and scored a key touchdown.
The game was played in good weather, with the pitch in perfect condition, on front of an enthusiastic crowd of supporters.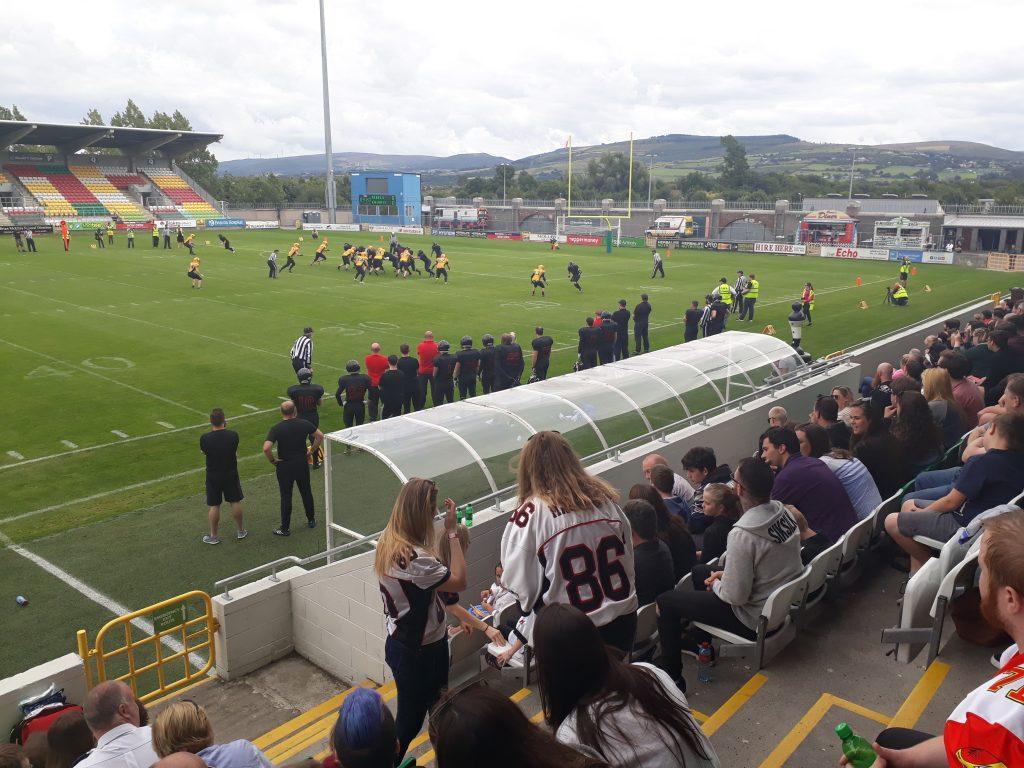 The Knights, who were appearing in their first Shamrock Bowl final since 2004, started the game strong. They moved the ball well in their opening possessions and played well on defence. Their efforts were rewarded late in the second quarter when, following an interception by Josh Davis, QB Spencer McDowell connected with wide receiver Martin Caskey in the corner of the endzone for the opening touchdown of the game.
The Rebels came out strong in the second half, moving the ball downfield early in the 3rd quarter and scoring on a touchdown pass from Andy Dennehy to Cathal Keane. This was followed by a touchdown run by Omorodion to give the Rebels a tight 12-6 lead at the end of the quarter. The Rebels appeared to control the game in the fourth quarter and were unluckly not to add to their lead.
Victory gives the Rebels a record 9 Shamrock Bowl titles. Veteran quarterback Andy Dennehy, who has played in all 9 victories, indicated after the game that he may return next season to try and win a 10th.