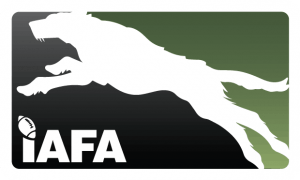 Ireland has a proud history at international level and IAFA supports international teams across a range of disciplines.
Comprised of elite players from across the IAFA leagues, the national teams aim to compete in international fixtures and competitions representing IAFA and Ireland.
The teams are nicknamed "The Irish Wolfhounds" but when in competition they are simply referred to as "Wolfhounds".
Currently IAFA operates the following squads:
Contact Football