Last weekend we held the the first phase of the Level 2 Officiating clinic in the Crowne Plaza Northwood. The course was tutored by Christian Henrich and Heinz Sauer from the German Football League (GFL). Both Christian and Heinz are extremely experienced officials, having officiated over 1,350 games between them. Christian and Heinz have also ran a number of officiating clinics throughout Europe.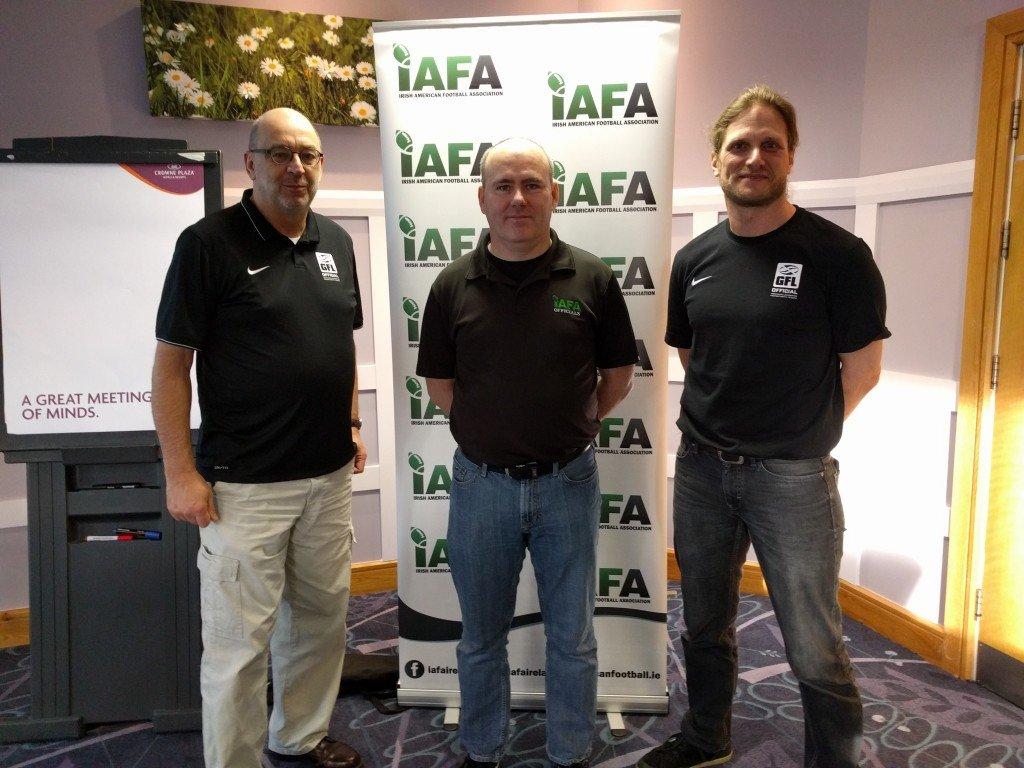 20 IAFA officials attended the course, including both full-time officials and Team Provided Officials (TPOs) from clubs in the SBC and IAFL. This phase covered the theory of a number of officiating concepts including penalty enforcement, crew mechanics and expectations and how to improve the running of games. Director of Officiating Derek Ward commented, "I'd like to thank Christian and Heinz for travelling to Ireland to present this clinic. We constantly strive to improve the standard of officiating in Ireland, and clinics like this go a long way to ensuring Irish officials are some of the best in Europe".
Last weekend's clinic was the first phase of the multi-phase Level 2 course. Subsequent phases, which will cover more on-field training, will be announced in the coming weeks as well as a Level 1 officiating clinic for new officials.