In our continuing series of interviews focusing on youth American football here in Ireland, we chatted with a former youth player and now starting senior level quarterback, Joe Kinahan from the Westmeath Minotuars, to get his thoughts on the importance of youth American football.
Could you first tell us how you became interested in American football? 
"It happened by accident, to be honest. I got bored of FIFA, as does every 11-year-old with the attention span of a doughnut, and started looking up free soccer games online. I stumbled across a game called Speedback one day, gave that a go thinking it was to do with soccer, and suddenly found myself fascinated with this new American sport. We had Sky at home so I begged to have control of the remote for that Sunday for a few hours. Safe to say, I haven't looked back since!"
How did you find out about the Minotaurs youth program and what convinced you to give the sport a try? 
"When I joined the club, there wasn't actually a youth program in place. In fact, I don't think there was a youth program in place for any team in Ireland, and there certainly wasn't a league setup like the one we have now. My mam saw an ad for the Minotaurs in the paper recruiting senior members not long after the club was established, and I decided to show up one session in January. That training really lit a fire in me, even at 12 years old, and I got the sense that this may be something that I'm going to love for a long, long time. When I finally got into pads when the youth program started a few years later, it was 100% confirmation, so I'm grateful it did eventually get setup."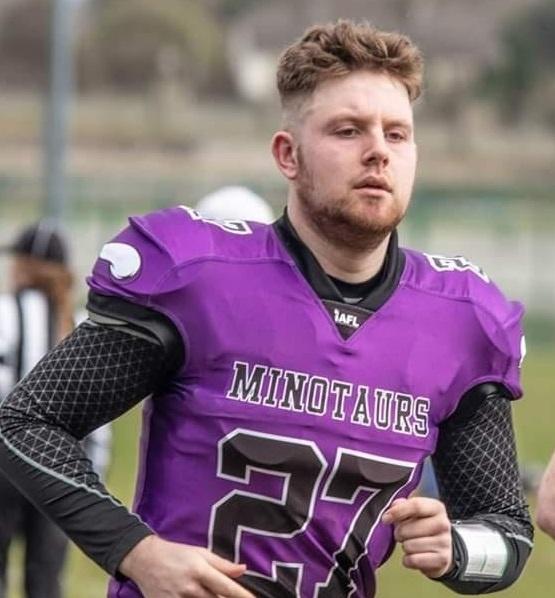 What were the early training sessions like and what was your main motivation to stick with it as a youth?
"The early days of training were very focused on fundamentals of tackling and blocking, as I believe it should be when you're coaching young people. I think too many coaches try to bypass this and overlook poor technique in the hope that "they'll get better" so they can move on to scheming. The coaching staff we had looking after us made sure to emphasize the basics of football to make sure we became better players. I think it was a combination of that and everything else you mentioned there that kept myself and the rest of the lads coming back for more."
Looking back on your youth football career, how important do you think that experience was to help you earn the starting QB job on the senior team?
"More important than I can ever stress. I know that's a clichéd thing to say, but I mean it. The staff that my class, if you will, had coaching us were there not just to stay involved in the game for their own good, not only to teach a new generation of footballers this wonderful sport, but to make every single one of us better football players than they were. Having someone like Coach Conor Brennan, who I'm surprised isn't sick of dealing with me at this stage honestly, there to answer every football question under the sun made me a better quarterback. Having someone dedicate themselves to teaching me how to throw a football, how to move in and out of the pocket, and how to command an offence… if I turned out to be no good it certainly wouldn't have been the programmes fault!"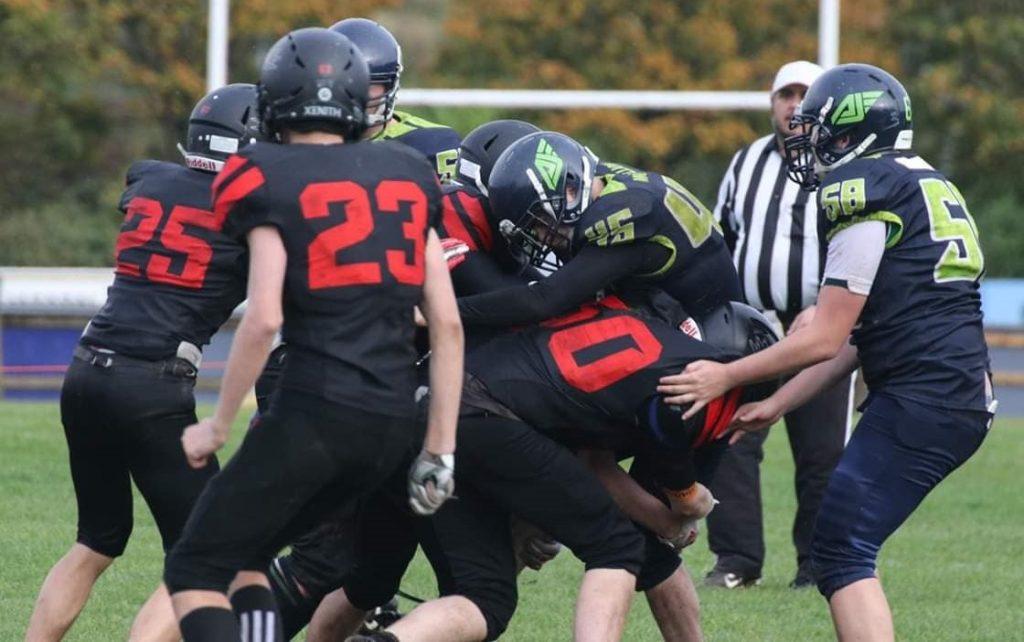 Last year the Minotaurs had their best season ever, making it to the IAFL1 final and unfortunately suffering a loss in a very tight game. How important do you think the Minotaurs youth program was to last year's success? 
"I think if you look at our squad and you look at how many have come through the youth programme, there's no question as to how important the programme is. Myself at quarterback, Rafael Monteiro at running back and linebacker, Jack Lynch at receiver, David Walsh as our flex-type, Liam and Conor Dougherty at guard and tight end, Dean Johnston at tackle, Ross McCadden on the D-line… all of us started at nothing, and now we're all starters. I think that sums it up quite well."
We hear you're now coaching the Westmeath youth players. We understand that your youth team is not competing this year but is still training. What is the long-term goal of your youth programme and will you compete next year?
"The short-term aim is definitely to compete next year anyway. We have been working well and I'm very pleased with that I've seen from the lads so far. When you have a group of young players that have athleticism to spare and an ability to soak up new information like sponges, though, I guess it's no surprise that I'm impressed! Even in the short time we've worked with each other, I have a feeling that we'll be adding to that list of youth-graduates-turned-senior-team-starters sooner rather than later. I guess that's the endgame: to make sure at least some of these guys become staples of our senior team. If we can do that, then we've achieved our goal."

What would you say to a club that is thinking about investing the time, effort, and resources into a youth program? Is it worth the effort? 
"Let me put it to you this way, as a graduate, as a current player and as a coach: would you rather spend a couple of hundred euro on a few extra footballs that you don't really need, a few tackle bags to add to the collection that's already gotten too big, and a few new fancy water bottles; or, would you rather spend that money on a few coaching courses and pitch rental to develop what will a) make you a financial profit within the next year, and b) be your starting line-up within the next three? I know what my answer is anyway!"