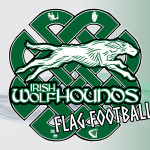 While the Irish Wolfhounds senior team are travelling for a friendly game against Belgium this weekend and with the Flag Football 2019 seasons kicking off today, we thought it be appropriate to announce the reboot of the National Flag Football programme under the Wolfhounds' banner.
The Irish National Flag Football programme has had a few spells over the years, with most recent tenures seeing the Irish team travelling to Italy in 2013 to compete in the European championship and in 2016 hosting a few European teams for a friendly tournament.
IAFA has invested a lot of time and personnel in making the National programme a very important factor in the growth of American Football in Ireland and a key element in the development of a competitive national programme. 
To add to that, Flag Football has also been growing organically over the years and is now reaching a wider population making the sport more than just an entertaining passtime but rather a very competitive platform to be part of. IAFA Flag Football officially started over 5 years ago and has seen it pool of teams growing from 8 competing in one league to what is now 25 teams across two leagues.
The  International Federation of American Football (IFAF) is also actively ramping up its initiatives to make Flag Football an international and competitive sports with of these initiative beeing the most recent IFAF European Championships which took place just last week in Israel ans seeing the Danish men's team and the Spanish women's team taking their respective trophies.
Finally, and to add to the mix, the Federation of Irish Sport is running it 20×20 campaign to create a cultural shift in our perception of girls and women in sport which will be achieved by increasing visibility of women's sport.
All that been said, it is our pleasure to announce the rebooting of the Irish National Flag Football programme, or most commonly know as Irish Wolfhounds Flag Football, starting today and this time we will be catering for both an all-female flag football national team alongside an all-male national flag football team. Our objective is to enter both teams in the 2021 European Flag Football Championship and spendng the next 24 months building up two very competitive rosters to take on the best in Europe in 2020 and 2021.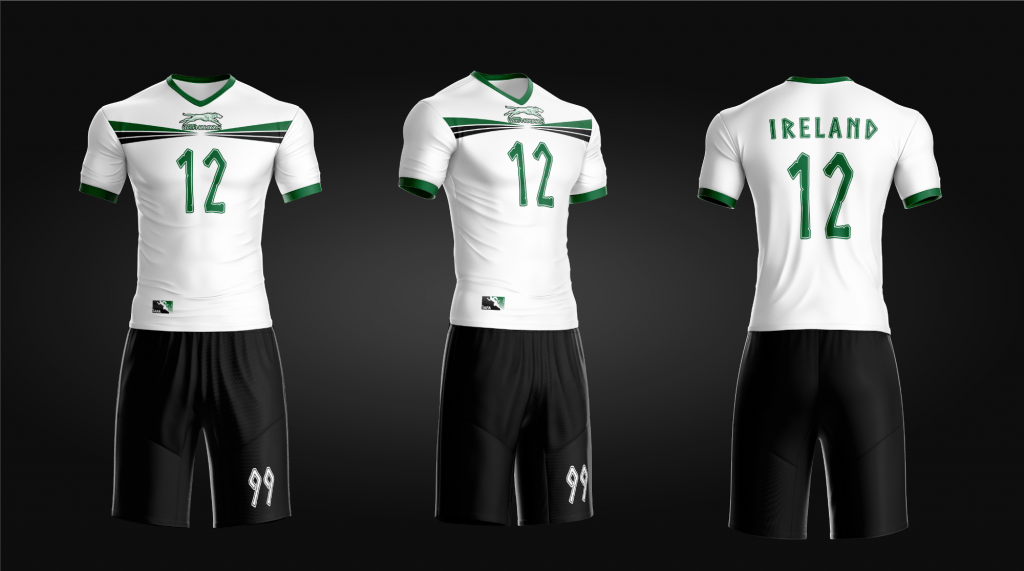 IAFA will soon be announcing the coaching staff who will take on the challenge but the first step will primarly be taking place during the two 2019 running flag football seasons where players (male and female) will scouted to build up a potential list of male and female players to train in 2020. This will be followed by a sets of try outs taking place in early 2020. Both men's and women's team will be opened to anyone 16 years and upward.
Whatch this space for further exiting updates on the Wolfhounds Flag Football.
IAFA are pleased to announce the Irish Wolfhounds' next friendly fixture against the Belgian Barbarians in Belgium on Saturday 7th September 2019 (venue to be confirmed).
The Wolfhounds come off a thrilling and historic first international win against the Barbarians last October at the Navan RFC, Co. Meath.
While losing to the Irish Wolfhounds in a close game, the Barbarians got back up on their feet and added a significant landmark first success as a national team against their close neighbours the Dutch Lions. The Belgian Barbarians are ready to welcome and take on the Wolfhounds at home in a rematch that is sure to be another close and gripping game not to miss for all American Football aficionados and especially Irish Wolfhounds supporters.
The Irish Wolfhounds are also looking forward to make the trip to Belgium to validate their first win and progress further towards the building of a strong Irish National Squad and ultimately participate in European and International competitions.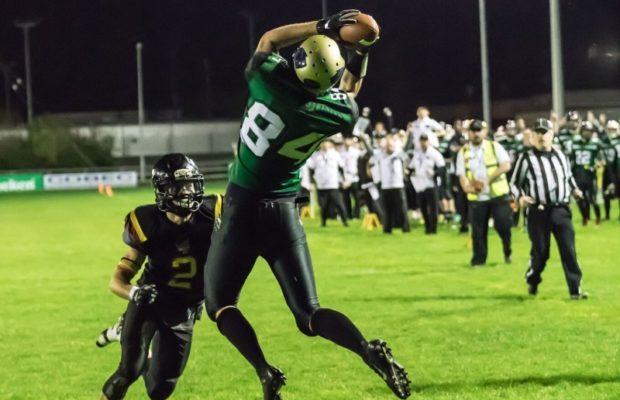 Photo courtesy of Terrence McCann Photography