GENERAL PLANNING CALENDAR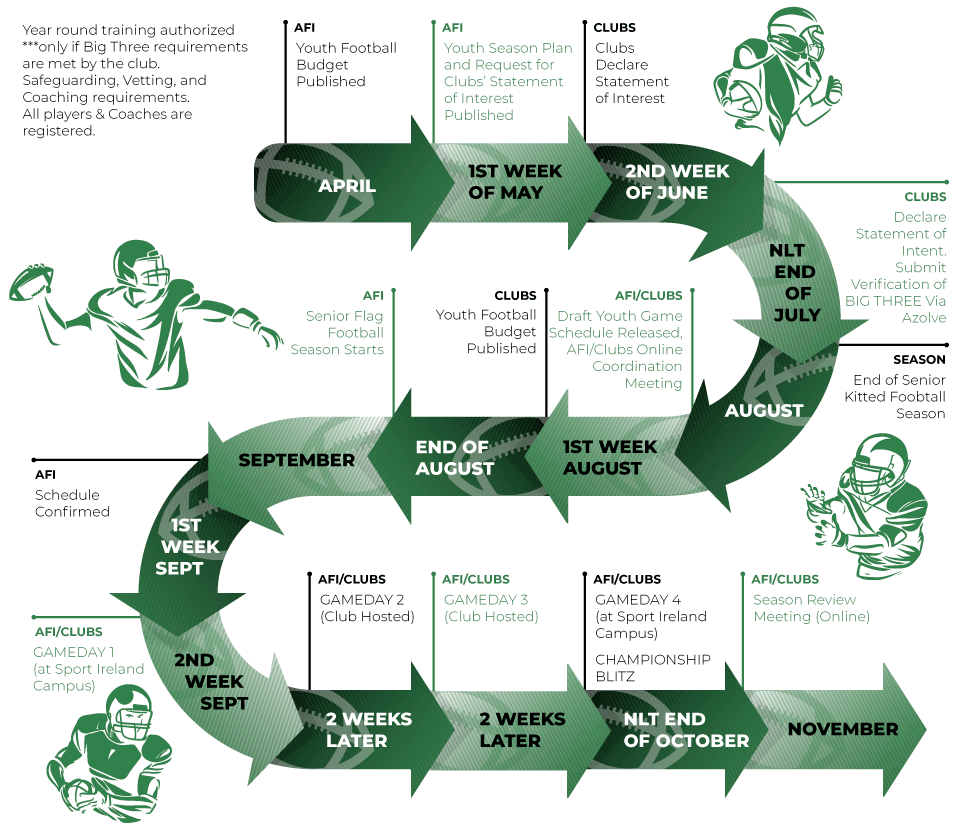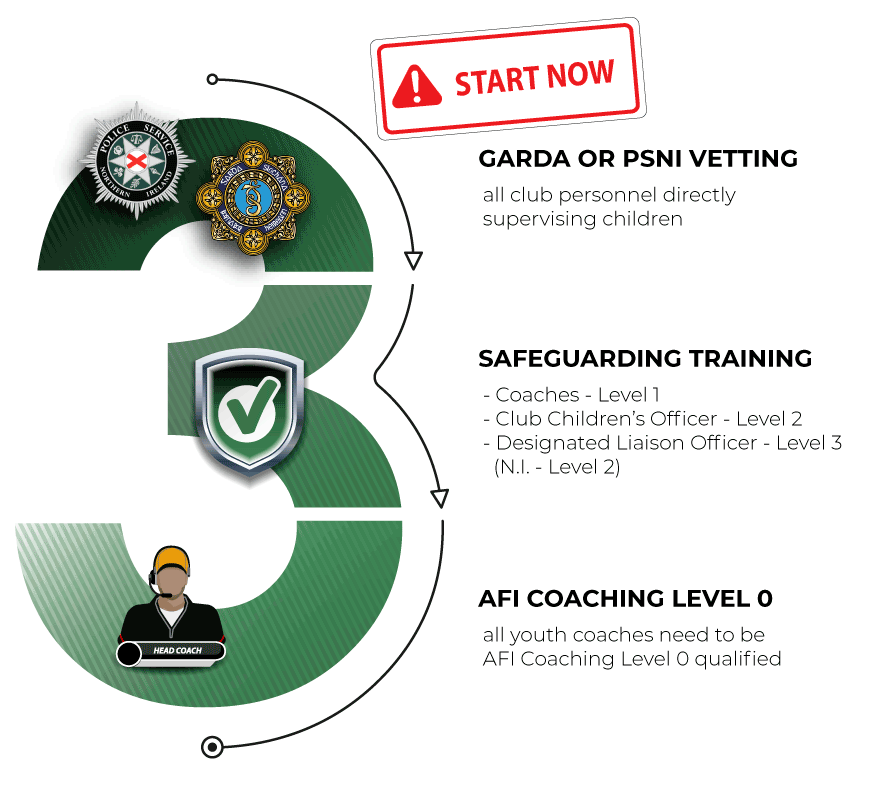 Each year, by the date designated by the Director of Youth Football, clubs must submit a named list for the positions of club children's officer, designated liaison person, and all coaches. The AFI commissioner, AFI vetting officer, and director of youth football will verify listed persons' qualifications through the Azolve and vetting databases.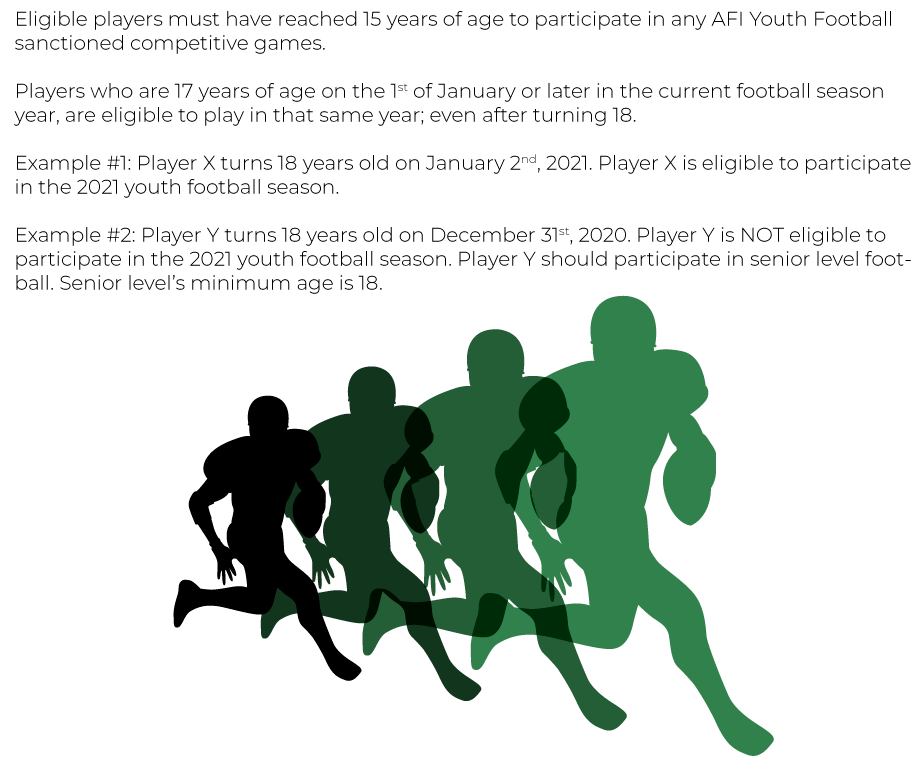 It is allowed that an 18-year-old player may participate in both the senior and youth seasons as long as the above conditions are met.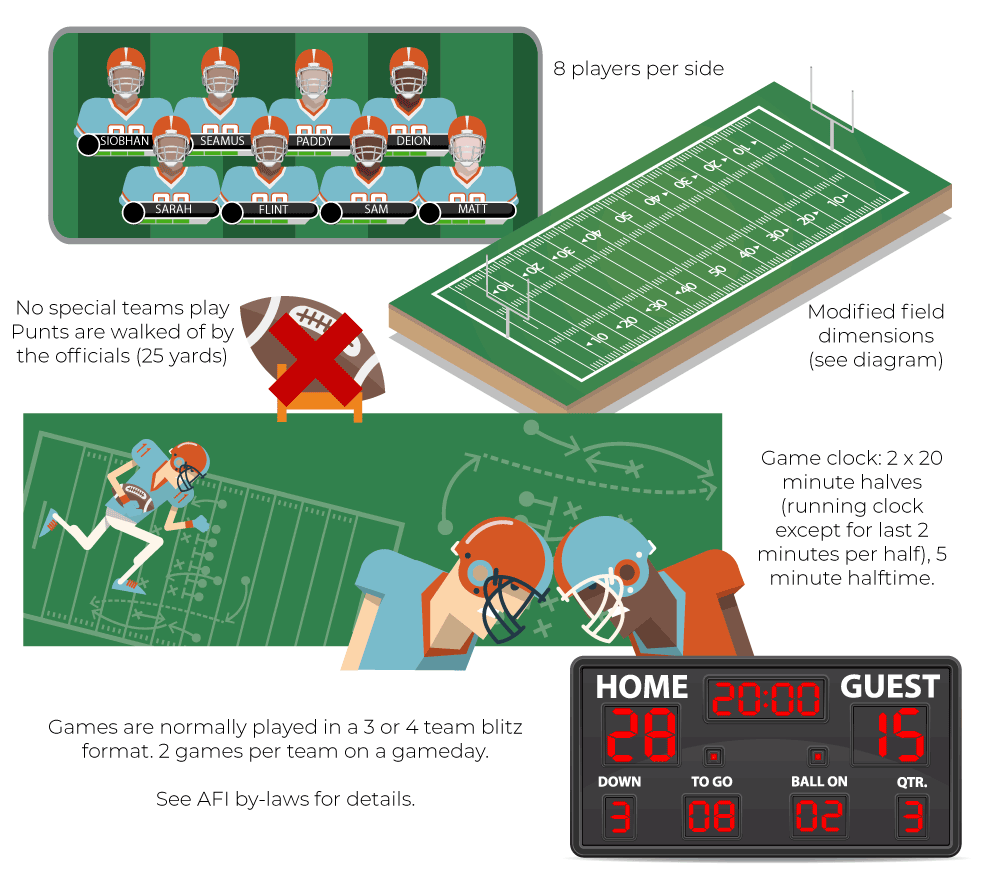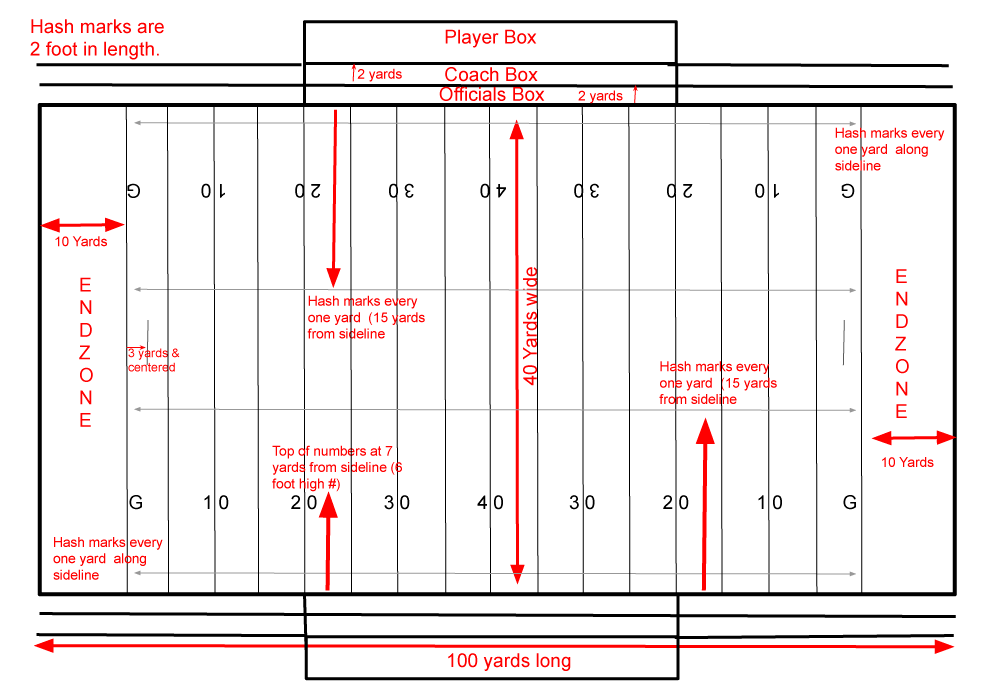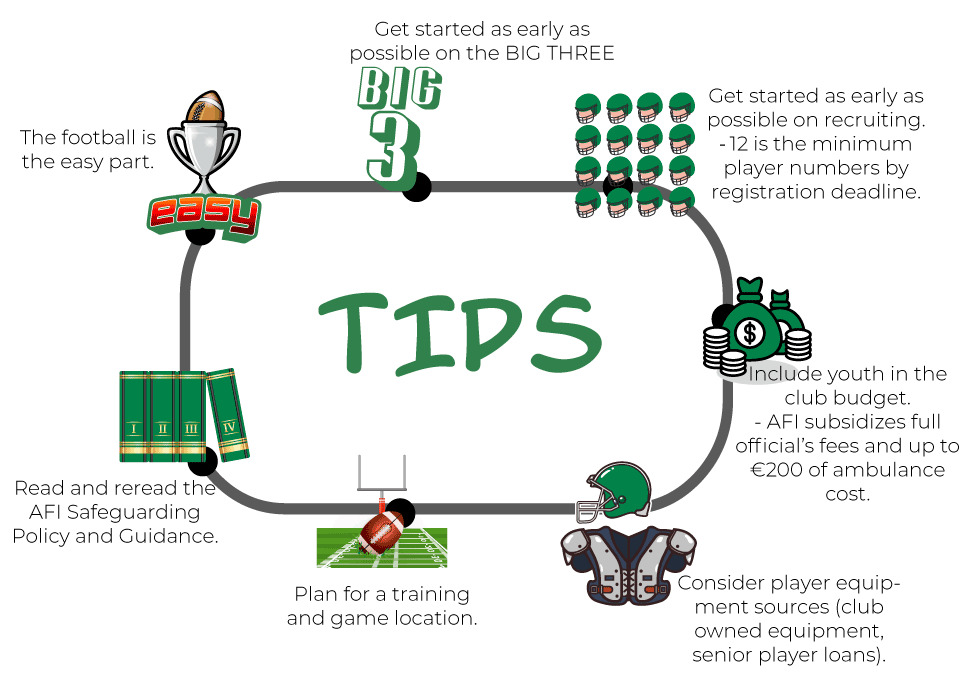 Youth has a massive return on investment for your club