Senior American Football Team
---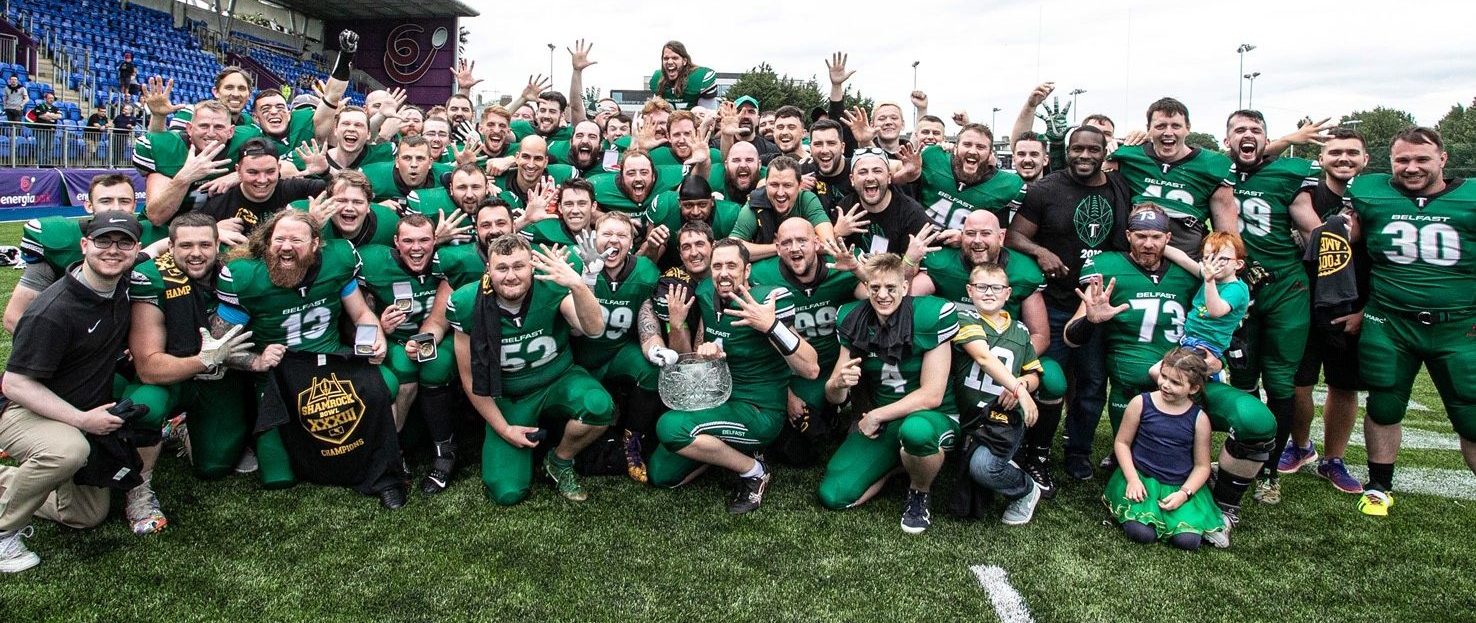 The Belfast Trojans are five-time National Champions, last lifting the Shamrock Bowl in 2019 at Energia Park in Dublin, against the South Dublin Panthers.
The team plays in striking all-green uniforms at home, with a sleek all-white kit for road games as well as a menacing all-grey alternative uniform.
The Trojans won four straight Shamrock Bowls between 2012 and 2015 and ended a three-year drought last season, capping the season with a thrilling 24-10 victory over the South Dublin Panthers in the showpiece final.
They now move into the new decade looking to build on their success in the 2010s, with the Dublin Rebels' record of nine Shamrock Bowls now firmly in their sights.
---
---
CHAMPIONSHIPS
---
PAST SEASONS
---