American Football Ireland have further strengthened their management by filling some keys role within their Administration and Directorship. As a board, we are pleased to announce the following appointments after a successful recruitment campaign in which the quality of applicants were of a very high standard.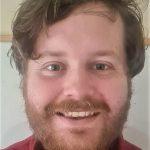 Shane Hawthorne has been appointed as AFI administrator. Shane has many years' experience working within the sports sector including Dublin City Council and other sporting projects. His knowledge and experience in coordinating projects and events while working with multi diverse groups will help AFI further develop into a premier NGB on the island of Ireland.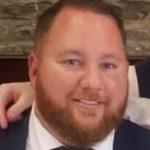 Gavin Nelson has been appointed as AFI Director of Development. Gavin brings with him a long proven record of working on and leading, national community and sports development projects in multiple countries. Gavin has vast wisdom working for and with multiple NGB's and developing and supporting sports clubs. He is currently the Club and Community Development Officer with the Irish Football Association, we are confident that Gavin's experience will help AFI to flourish as we exit these uncertain times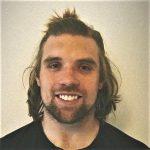 Ty Henry has been appointed to the Development Department as an assistant and has great experience within the remit of developing and promoting football. An all American collegiate athlete for Western Colorado University, Ty's experience of American football will be paramount as we look to grow the sport nationally. While living in Australia Ty has been accredited to the development and start up a number of teams.
AFI President Aidan Maguire has stated "the continued appointment of experienced professionals to key roles within AFI will only benefit our members and the wider community. I am very excited to work with Gavin, Ty and Shane as AFI navigates our way back to football. These are exciting times for AFI and the support from our members has allowed us to seek out and appoint the best people to help grow American Football Ireland".
Stay tuned for more exciting announcements which are coming soon!