American Football Ireland have further strengthened our management team by appointing some keys role within the Communications Team. As a board, we are pleased to announce the following appointments after a successful recruitment campaign, in which the quality of applicants where of a very high standard.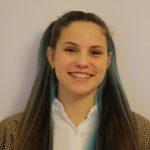 Cecilia Saba has been appointed as the Chief Communications Officer. Cecilia has extensive experience in marketing, communications and event management having worked with a large leisure company, a high-profile boxing gym, two sports leagues and a major social media platform. Cecilia has a degree in Sports Business Management and is a passionate sports coach, currently in the position of head coach of the UCD Trampoline club. AFI are confident that Cecilia's experience will help AFI to flourish as we exit these uncertain times.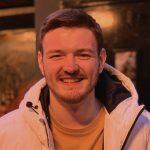 David McMichael and Joe Kinahan have both been appointed as IT & Web Admins. David has been a member of the Craigavon Cowboys since 2017 and a board member with the club since 2018. David is currently studying Computer Science at Ulster University and is looking forward to getting started on quality of life upgrades across our systems and maintaining the websites.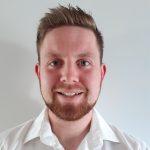 Joe has been involved in the running of both the Westmeath Minotaurs and the MU Hurricanes in recent years, serving as President of the latter from 2018-20. Joe understands the importance of engaging social media content for the promotion of AFI clubs and of the association and is eager to expand the AFI's reach on all our social platforms.
AFI Board Member Jo Buchanan stated "These are appointments that are essential for our growth as a sport. Cecilia, David and Joe all bring unique strengths through their education and experiences which will hugely benefit our clubs and association, particularly as we exit from the pandemic. My fellow board members and I are delighted with these appointments and look forward to working with Cecilia, David and Joe."