IAFA is delighted to announce our partnership with Aulo Fitness for the upcoming Youth Championship Day this Sunday.
Aulo is an online global fitness marketplace designed to help people from all over the world find their perfect online personal coach and achieve their unique fitness goals. If you are looking for your next online coach, check them out at www.aulofit.com
Thank you for supporting the next generation of American football players in Ireland!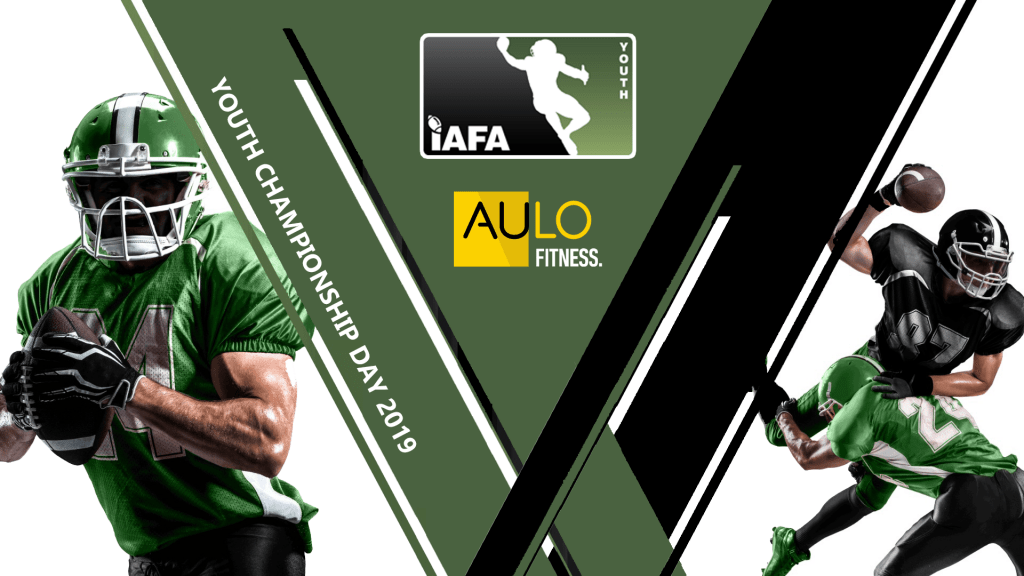 Sundays games will take place at the Sport Ireland Campus, Dublin with the schedule as follows:
Game 1, 10:30 – Cill Dara Crusaders v Dublin Rebels
Game 2, 11:30 – Antrim Jets v Dublin Rebels
Game 3, 12:30 – Antrim Jets v Cill Dara Crusaders
Game 4, 13:30 – Semi-Final 1, Belfast Knights v Louth Mavericks
Game 5, 14:30 – Semi-Final 2, Cork Admirals v South Dublin Panthers
Game 6, 15:30 – 3rd Place Game (semi-final losers)
Game 7, 16:30 – Championship Game (semi-final winners)
Entry is free with parking available on site – please see below map for directions.