The IAFA board is delighted to announce Shamrock Bowl 33 will be held on August 4th in none other than Energia Park. With its great central location and access to local amenities, Energia Park will make a great venue for the Shamrock Bowl and a fantastic day out for all football fans and their families alike.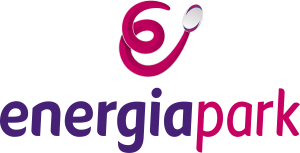 The IAFA board is also delighted to announce (after a long and strenuous selection process 
) the winner of the IAFA Shamrock Bowl 33 logo competition.
We've received several very good entries, all strong contenders, and we would like to thank everyone who submitted one. Unfortunately, we could only use the one.
So, and without further ado, the lucky winner is Robert McCann from the South Dublin Panthers.
Robert will be receiving a nice little hamper for his effort including the following:
a €200 All-4-One Voucher
2 VIP tickets to Shamrock Bowl 33 on August 4th
2 Tickets to the U20's Wolfhounds v Bristol Pride home game
Selected IAFA and Wolfhounds merchandise
Well done Robert!!