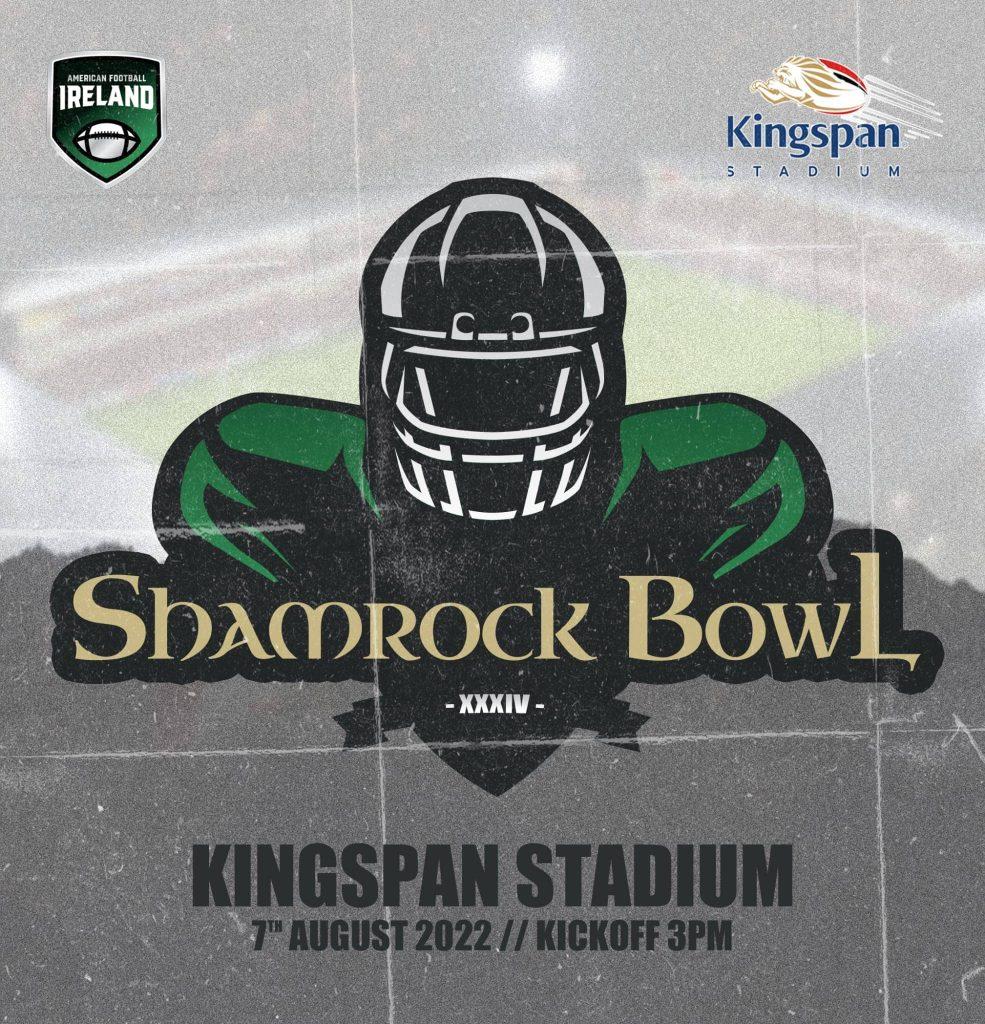 American Football Ireland are excited to announce that tickets for Shamrock Bowl XXXIV will go on sale Wednesday July 6th from Midday. The first Shamrock Bowl to take place since August 6th 2019 due to the COVID-19 Pandemic, the event showcases the two best American football teams on the island of Ireland, and pits them against each other to crown the National Champions!
This year's championship final will kickoff August 7th at 3pm. Shamrock Bowl XXXIV will take place at the world-facilities of Belfast's Kingspan Stadium — the home of Ulster Rugby — marking the first time the game will be hosted in the city since Shamrock Bowl XXIII back in 2009!
AFI President Aidan Maguire had this to say on this year's Shamrock Bowl:
"On behalf of the AFI Board of Management I am delighted to announce that the 2022 Shamrock Bowl will be held at Kingspan Stadium in Belfast on Sunday, August 7th. The home of Ulster Rugby is a world class venue and one of the premier stadiums in the country. Having our national championship final at such a prestigious venue is another step in the growth of AFI. I want to thank Paula Bradley and her colleagues for welcoming the sport of American Football into their Stadium, as it was truly humbling to receive such support. Shamrock Bowl XXIV promises to be a great event between the 2 best teams in the country and we look forward to bringing our marquee championship final to the beautiful and historic city of Belfast".
Tickets, available from £4 are available on Ticketmaster. More details about the event, including the two teams competing in this year's National Championship, are to follow.