Whilst we have so far highlighted those whose action takes place on the field, we next speak with Frieda Gallagher who pretty much takes to do with everything off the field as a volunteer. Frieda has held a number of positions within the Derry/Donegal Vipers including Chairwoman.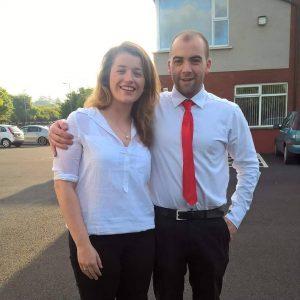 What sparked your initial interest in American football?
"I'll be honest, I had no interest in American football, none whatsoever. My partner Cathal Curran turned around to me one day and said I'm going to set up an American football team – I said 'you're mad, they don't even have that sport in the country, don't be silly'… and the rest as they say is a lot of hard work, swearing, sleepless nights and laughter which led to the formation of the Vipers and that began my interest in American football."
How did you get involved with your club/IAFA?
"After Cathal informed me he was going to set up an American Football club, I was making tea one day and when I opened the fridge to get milk, I noticed about £500 sitting in the drawer – now things like that aren't the strangest thing Cathal has done, but I asked the question anyway. 'Cathal, why is there £500 sitting in the fridge?' 'It's the Vipers fees, I don't have the bank account set up yet' (At this stage, we didn't have a club set up yet, but that's another story). 'Grand but why is it in the fridge Cathal?' 'Well if you were a robber, would you look in the fridge?' Fair point, I thought, so that is where my OCD and organizational skills got me involved with the Vipers. We set it up from there along with James Fox and haven't looked back since. The first few years were very tough, we had no money, no pitch, little equipment and very few volunteers. Now I can say over the past few years, I've went from having no brothers, to almost 40 – they can be absolute head wreckers at times, but I wouldn't change them."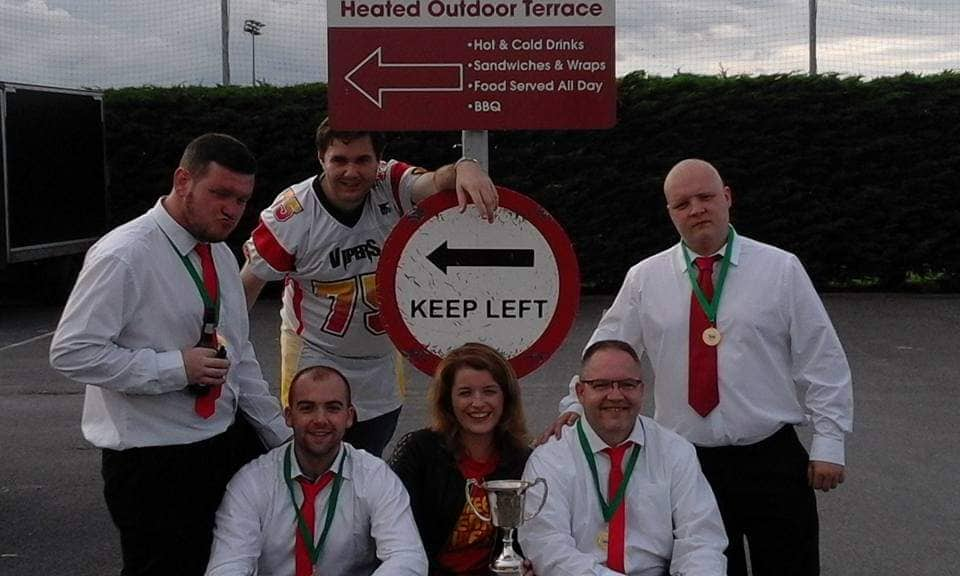 What role(s) do you currently hold within your club/IAFA?
"I have been the Secretary and the Chairwoman of the Donegal Derry Vipers, currently enjoying my time as an ordinary Committee Member. I can also be found most game days perched on top of a very wobbly ladder with a video camera in one hand and frostbite in the other. As much as I give out, I wouldn't change it for the world…well maybe a sturdier ladder!"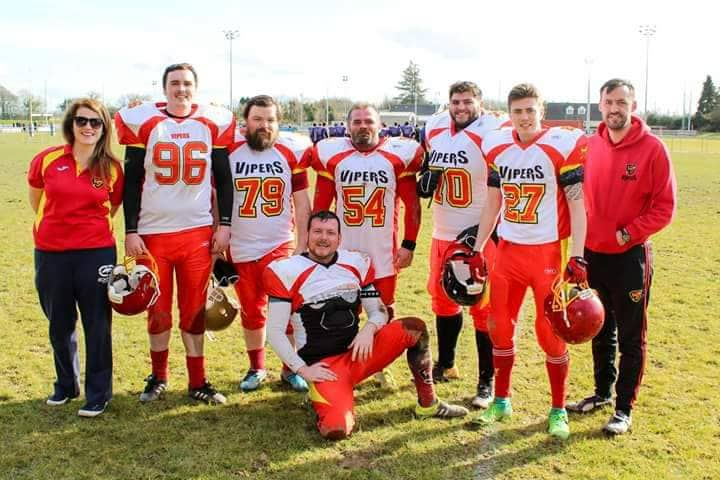 What is the American football environment like in Ireland?
"It is growing, definitely growing, from when the Vipers first started out. There has been some amazing work done this past few years, but we have a lot more to do. The amount of conversations I have had with people who had no idea there was a league in Ireland, and they are always shocked when I tell them how many teams are in the country. But that's where we can play a part also, boosting the profiles of the teams, that's done on the ground, and I'm sure the Vipers will tell you, I'm never done telling people to like/share/tweet etc, but it all helps."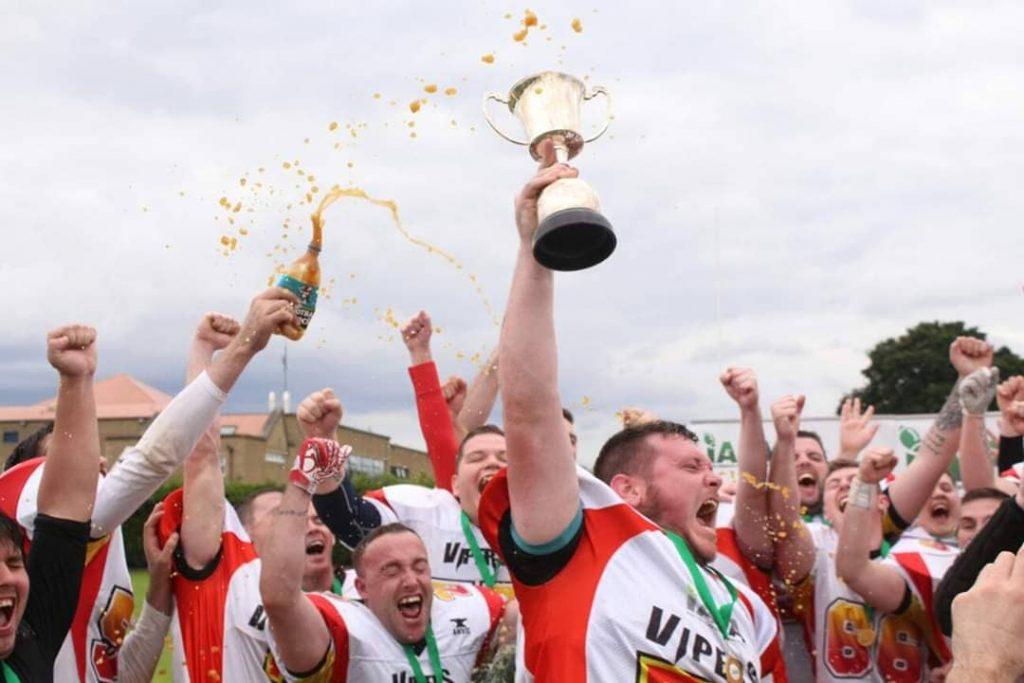 What advice would you have for a fellow female interested in getting involved in American football?
"Jump right in! As a supporter of a team or further afield in the league, wherever your interest is. I am very lucky that there were trailblazers like Kim Wilton Neville, Orla McAleese, and Emma Burrows already established in the league. I felt very welcome and very comfortable from the get-go, there are plenty of positions available and to be honest, the league just needs our help, male or female, it's irrelevant."